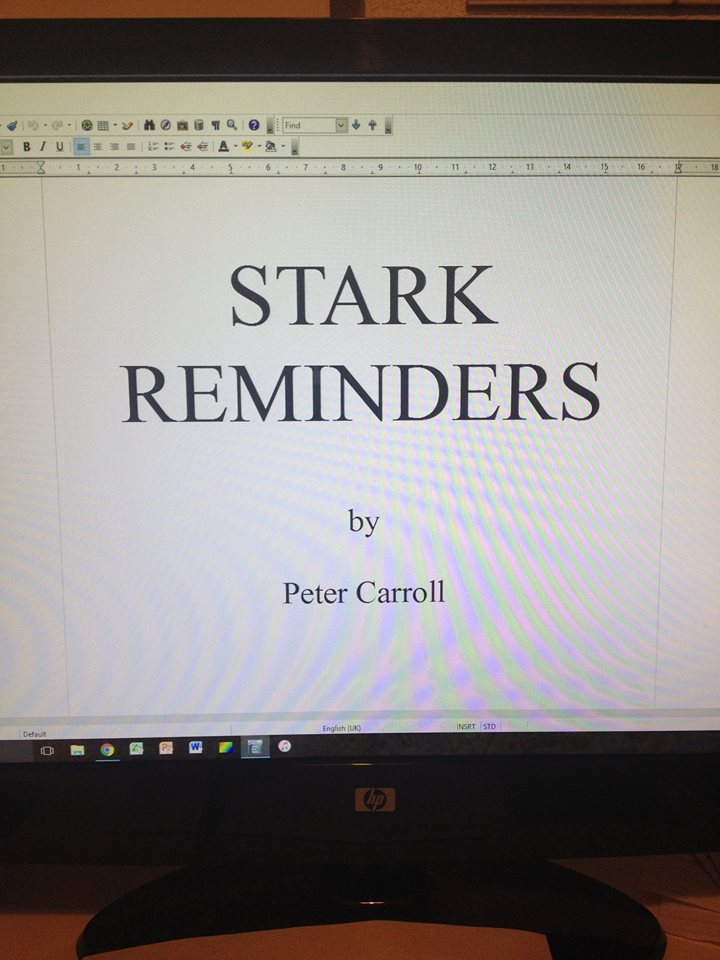 The third DI Adam Stark novel was published in July 2015 and, almost as soon as I'd finished it, I was confident I had the plot and theme of the follow-up, stark Reminders, pretty clear in my mind. I started writing it in about September 2015 and, at first, it all went fairly well. I wasn't writing prolifically, but it was steady enough by my standards. Then, in summer 2016, I hit a bit of a brick wall.
I'd had bouts of writer's block before but I'd usually overcome them fairly easily. This one lasted a lot longer. I really struggled to motivate myself to write. I found I'd lost the thread of the story and was struggling to get past a certain point in the plot. I was also demotivated by a drastic slump in sales for all my existing novels. All the effort and time that it took to write them didn't seem worth it if nobody was interested in reading them. By late 2016 I had more or less stopped even trying to add anything to it. I also had a second idea on the go, that didn't feature Stark, but it wasn't working any better.
I spent much of 2017 rediscovering my love for live music and working long, hard hours, which didn't leave me a lot of head space for writing.
Then, in October 2017, something clicked. I took a large chunk of sub-plot out of the book and set it aside to use in some other form. It had dawned on me that it was overcomplicating the story for writer and readers alike! It was like a weight had been lifted, and off I went. In early December, I completed a first draft and submitted it to my publisher.
After such a long and difficult writing process, I'm not too sure if it's ended up any good! Such is the way of all writing, I suppose. With luck, I'm hoping it will appear for sale sometime in early 2018. To everyone who's been patiently waiting for it – thank you for your continued support.
Here's to an easier ride for the next one!
Peter Carroll