I am very pleased to announce that I've been given a slot in the "off the page" Stirling Book Festival 2013!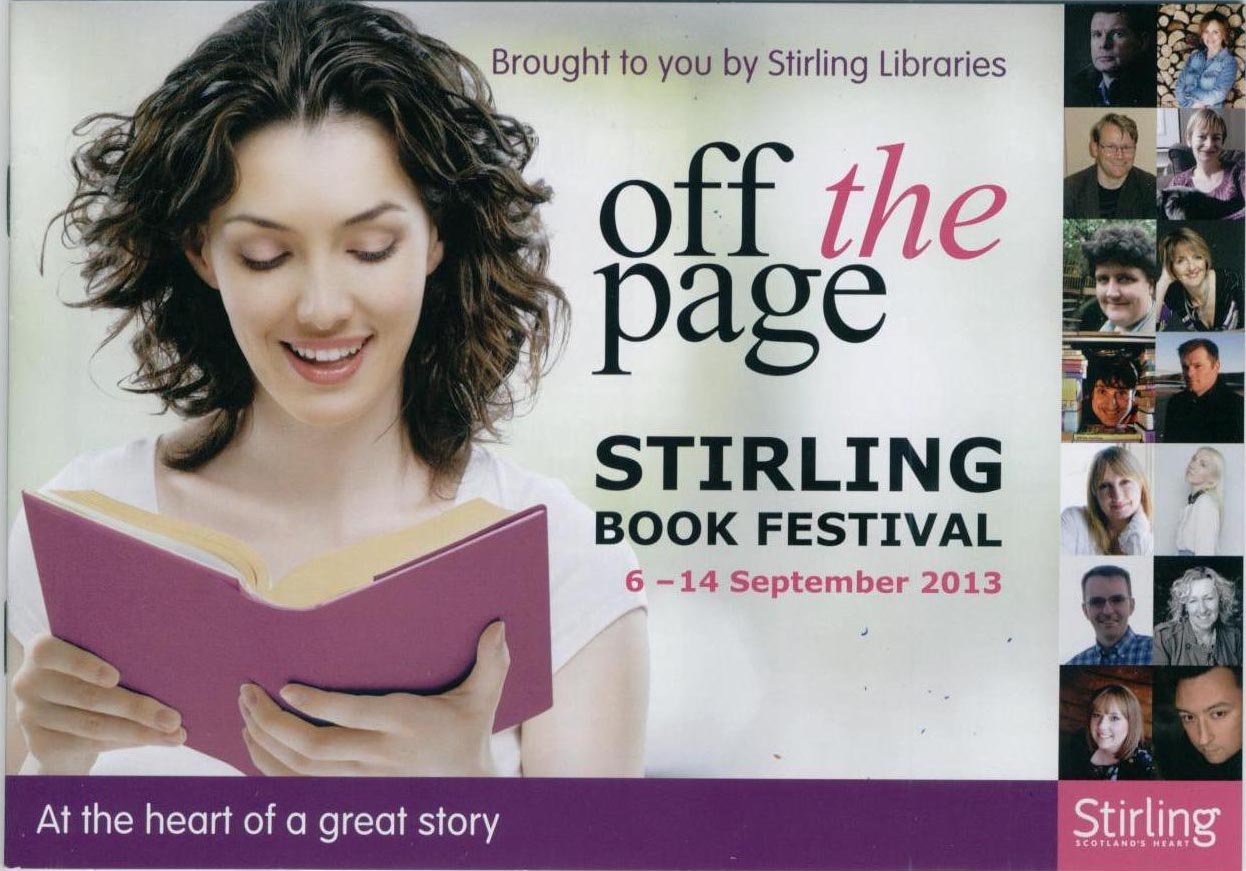 This is incredibly exciting. It's also daunting, as there's an admission fee, and I'll need to be witty and interesting enough to persuade a few folk to firstly attend, and then to stay for an hour and a half without demanding a refund!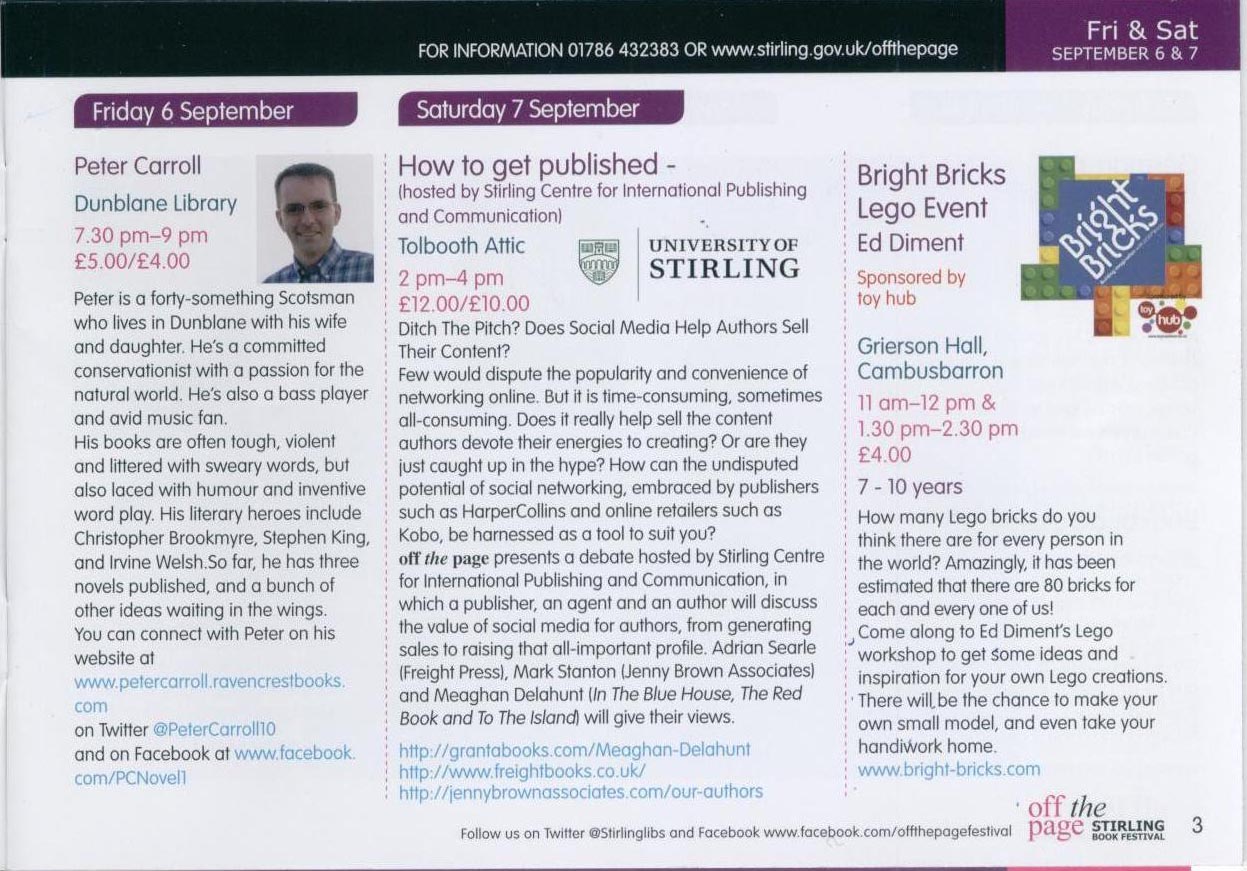 I'll be joined by my publisher Dave Lyons and we'll be talking about what the brave new world of Independent Publishing feels like at the sharp end, reading some stuff from my novels and taking questions. I might even have a brand new novel to promote if I can get my act in gear and finish "Stark Choices" in time – nothing like a deadline to sharpen the mind.
If you do fancy coming along, you'd be most welcome. We'll be at the Dunblane Library on Friday 6th September from 7.30-9.00pm. Details of how to get there (and the tons of other great events taking place as part of the festival) can be found on the Stirling Libraries website.
Woo hoo!