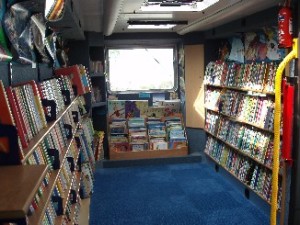 In the late 1970's I lived in an area of Edinburgh called Redhall; an unremarkable collection of housing perched on a steep hill, on the western side of the city. The highlight of my week was the visit of the mobile library. This converted bus would park at the foot of the hill and draw the nine year old me to it like I was wearing an iron filing suit and it was a giant magnet. I would hurtle downhill, clutching the books I'd devoured in the previous six days, desperate to get aboard and check out whether or not they had what I was looking for next. Two series of books gripped me in those days: Franklin W Dixon's Hardy Boys Mystery Series and Willard Price's Adventure Series. I was determined to finish all of the books from both.
I loved that library. It took my imagination on trips all over the world, sharpened my wits as I tried to solve mysteries, taught me things I didn't know, and kept me entertained for countless hours
I'm very pleased to say that from a very early age, my own daughter has loved all things written word. Once again, I am living at the top of a steep hill but, this time, the local library is a permanent fixture in the town centre. The whole family have used it extensively and, in my humble opinion, it is a crucial local amenity.
This week, my wife went in to order a couple of books for herself and there, on a 'New Books' fixture, was my novel In Many Ways. She took a picture and shared it via social media (as did I). I was immensely proud. That nine year old lad who charged downhill to the mobile library could never have imagined that one day, a book he wrote, would be rubbing metaphorical shoulders with Willard's and Franklin's (even though it turns out he was actually a series of writers using the pen name). Of course, I'm not inspiring a new generation of readers in the way they did – my book is very much an adult affair – but it's the principle that matters. Well, to me anyway.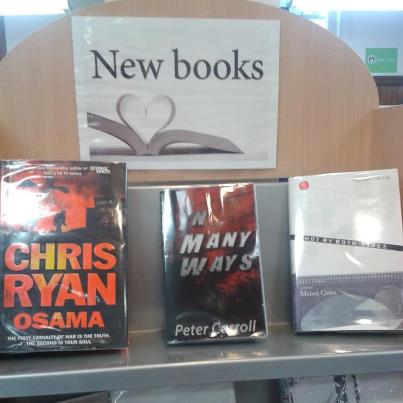 That may well have been a great moment, but this morning an even better one came along. I visited the library with my wife and daughter, for my wife to pick up her books, and to have a look at my book in situ, only to discover that someone had borrowed it! I don't mind admitting I was a bit emotional. I still consider libraries special places and this is possibly as big an achievement in my mind as writing a novel in the first place.
I would love to hear other people's memories of libraries and what books inspired them to read as kids. If you're a writer, have you had your own library moment?
And, in case you were wondering; I never did finish either series. My tastes changed and my reading matured before I could get through them all. In my defence, there were a lot of them and, from what I remember, I had a really good go!