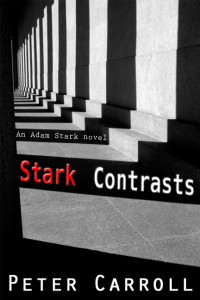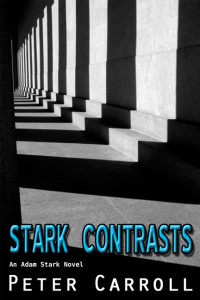 I am over the moon to announce the imminent arrival of my new novel 'Stark Contrasts'.
With a following wind and a bit of nifty footwork, well, fingerwork more likely, it should be published in the next couple of weeks. As a taster, I have posted a sample of the first chapter here.
It's a crime thriller and marks the start of a series that will feature a new cop – Detective Inspector Adam Stark, a Scotsman, working in London for the Met's Murder Investigation Team.
Stark and his partner DC Lara Katz have to unravel a bizarre case involving someone who has decided to exact terrible revenge on people for committing what appear to be trivial misdemeanours. Spitting out chewing gum, listening to music too loudly on a train, tailgating, and barging onto a Tube carriage all have terrible consequences for the culprits.
As the punishments escalate in severity, Stark is led a merry dance. This is a vigilante-serial-killer with a difference: a sociopath with a social conscience. Question is, can Stark get to the bottom of what's going on before anyone else is killed or maimed?
On another note, this post features a couple of prototype covers. I'd love to hear your thoughts and feedback! Which one would you go with?
Thanks and hope you enjoy the sample!