The WildFire Festival, a rock music event held near Biggar in southern Scotland, took place across three days but, for various reasons, I was only able to attend on Saturday 24th June. Luckily for me, it was the strongest day's line-up and, with the Saturday costing just £25 a ticket, and with 27 bands playing across the day, it represented incredible value for money. It also transpired that the format of the stages and running order meant I would have the chance to watch any of the bands on either of the two main stages, without worrying about overlap or clashes. A third stage featured bands that were generally at the heavier end of the rock scale and held less appeal to me, so I wasn't so bothered about missing the bands playing on it.
I picked up my gig buddy, Wullie, in Edinburgh and drove down to Wiston Lodge. It was a slightly tricky venue to find as there was no signage on any of the approach roads. However, we got there after a bit of faffing about and, as soon as we entered the arena at 11.35am, we hit the ground running with bands already on stage. With 19 bands running back-to-back on the two parallel main stages, it was never going to be possible to watch them all, or that all of them would be to my taste, so I'll stick to reviewing the ones I saw most of and enjoyed the most.
Theia
I'd done a bit of research in advance of the event and was looking forward to seeing Theia. They're a three piece from the Midlands and put on a great show. Lead singer, guitarist, and apparent midge-magnet, Kyle Lamley, oozes charm, with witty onstage banter and a cheeky grin to accompany all his rock gurning. They were fun and hugely entertaining, and were the first band to really appeal to me beyond obvious musical competence or an odd tune here or there.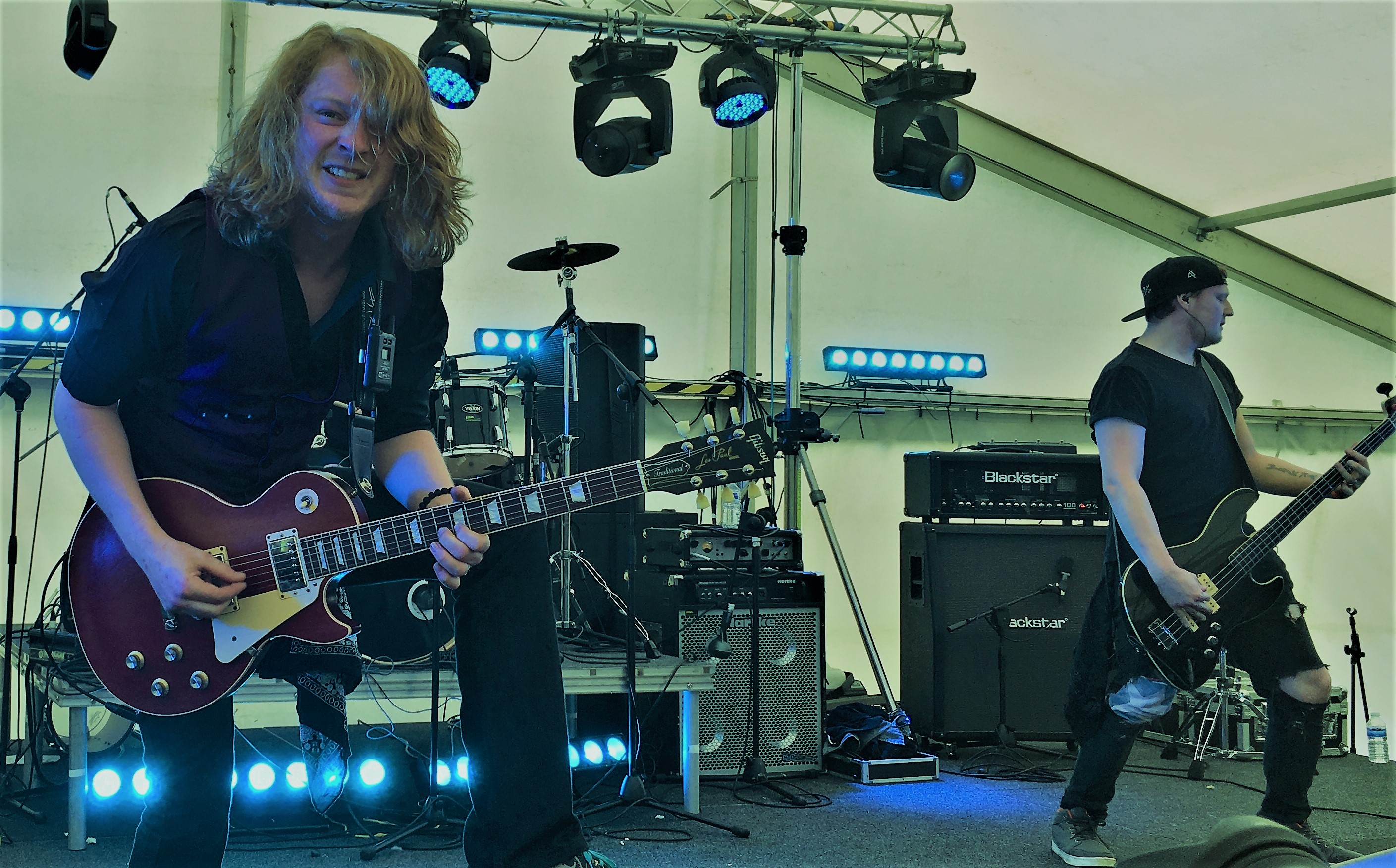 The Texas Flood
I bought this Welsh trio's latest album – Over Worked and Under Paid – in advance of this show and loved it. They didn't disappoint live either. They leapt about the stage with energy and enthusiasm and, in Ben Govier, they had the standout bass player of the day for me. He attacks his bass with gusto, combining slap and funk techniques with out and out rock riffing and a top-notch tone. Probably my band of the day.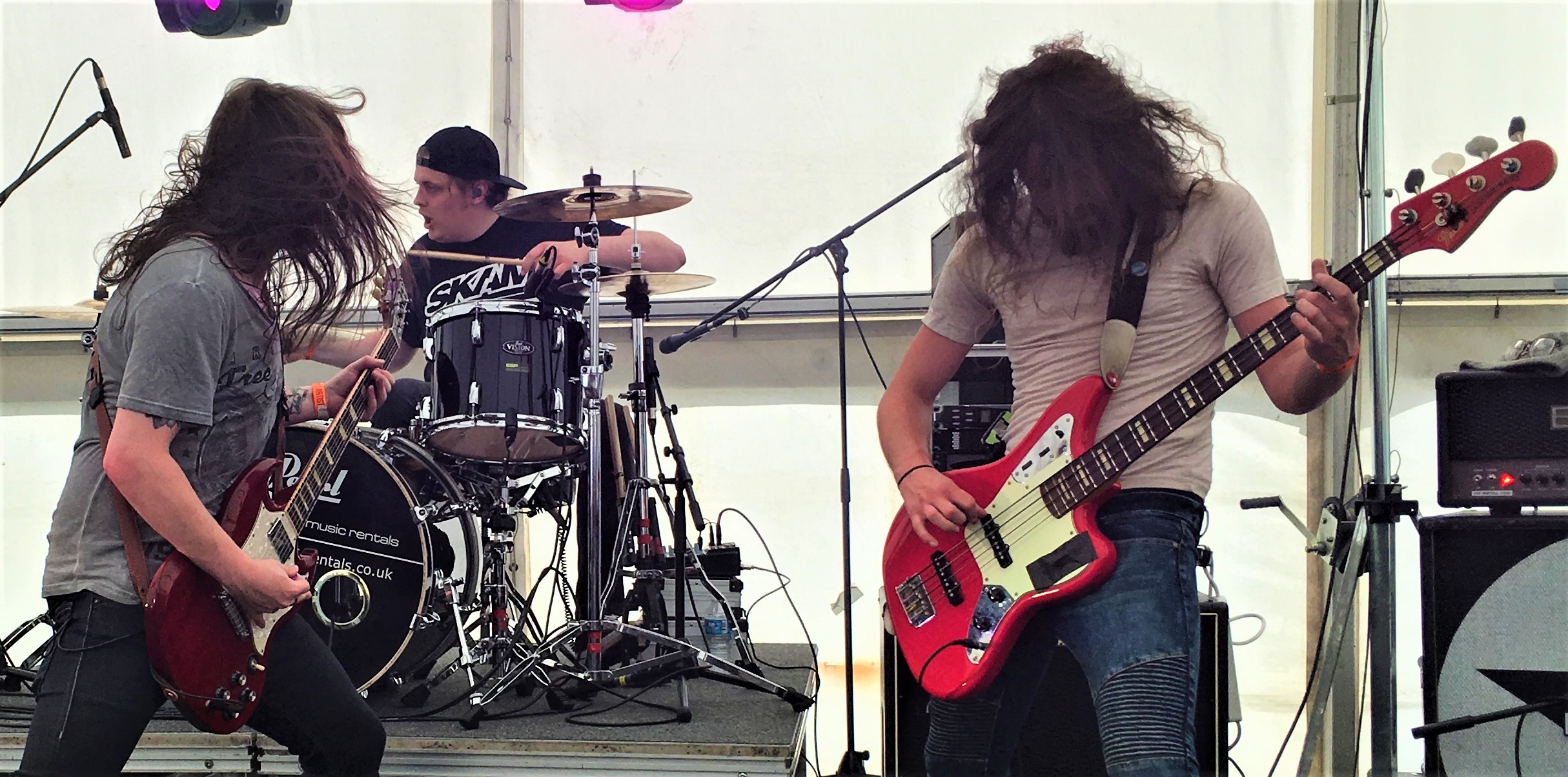 Fireroad
This was another Welsh band I was interested to see live, having heard a few bits and bobs via YouTube, and they really delivered. Playing catchy, foot-tapping rock, with a country-ish flavour that reminded me a little of a harder version of Counting Crows. A definite standout set. They also have a new album available to order now.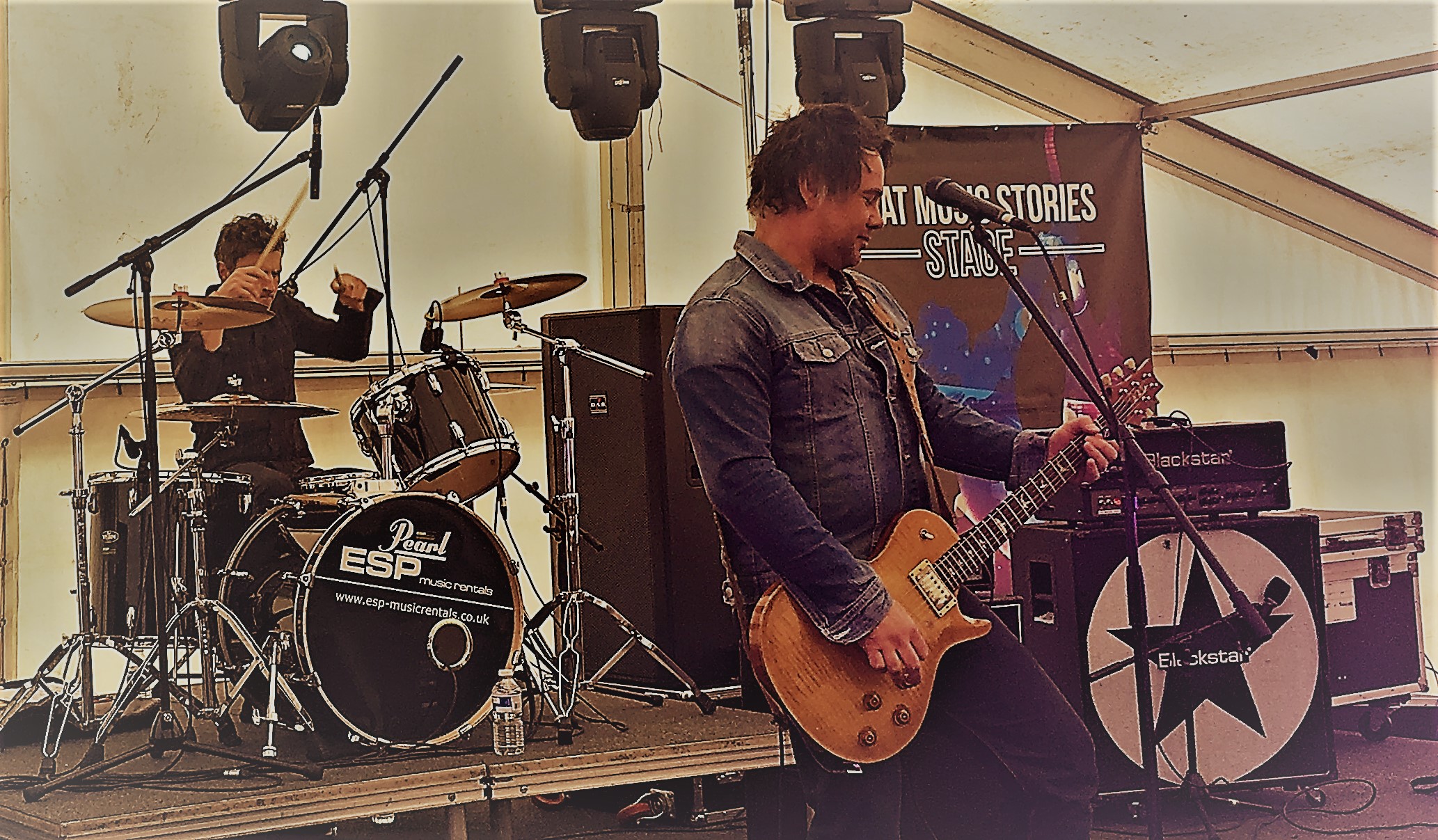 Fahran
This five-piece from Derbyshire delivered an entertaining set in the vein of Alter Bridge or Shinedown. I did think it took them a while to get warmed up (which wasn't helped by the unseasonal, freezing, gale-force wind ripping through the site) but, by the end of the set, they were getting a good reception and closing number 'A Thousand Nights' was a belter.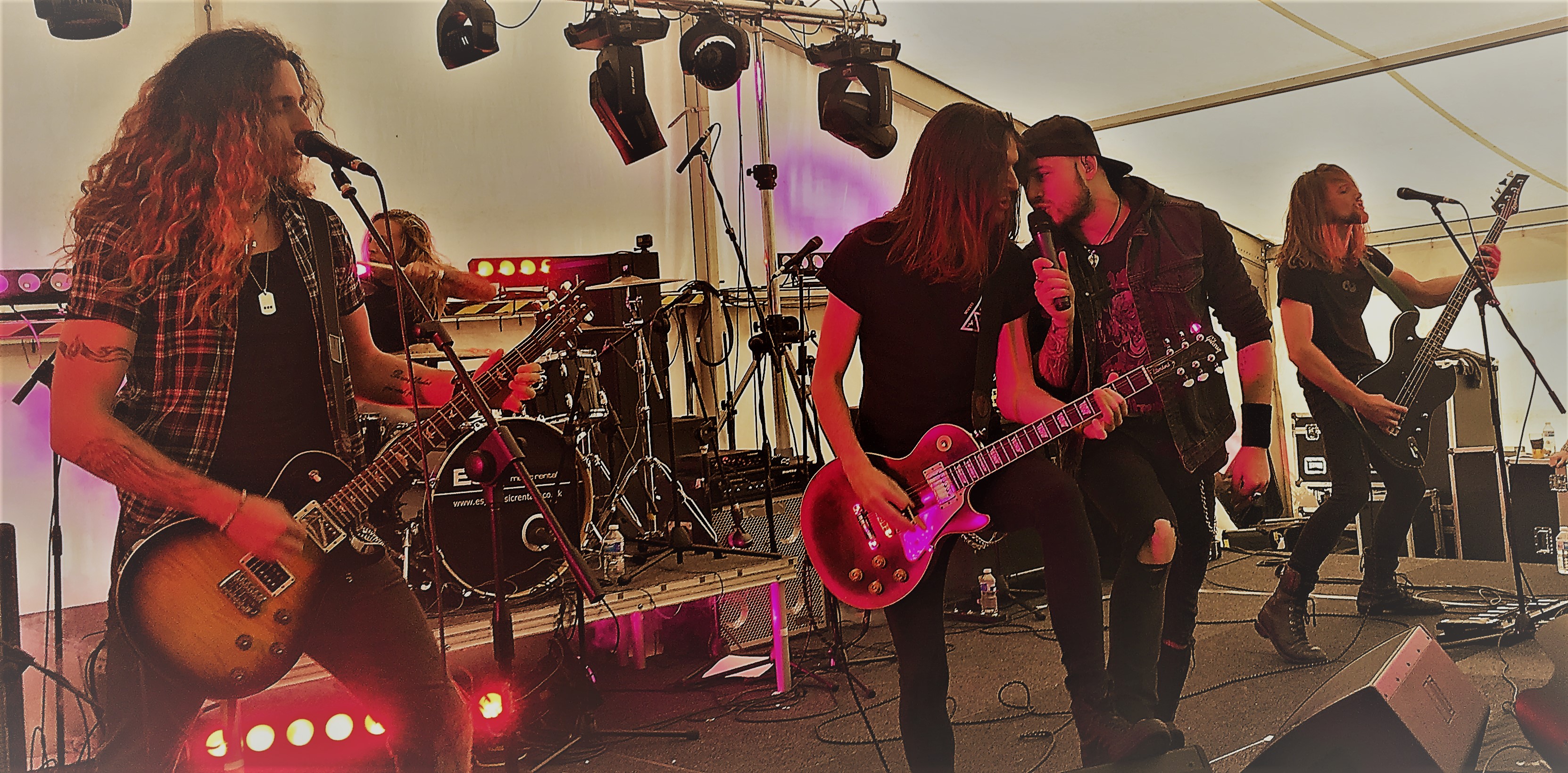 Little Brother Eli
We had been toying with giving these guys a miss and going for something to eat but decided to go beforehand and be back in time to see them. I was so glad we did that. Playing a quirky, funky, laid back style of alt-rock, they really grabbed me. The rhythm section was as tight as a gnat's proverbial and bass player, Joshua Rigal, really impressed me with his understated, precise playing and beefy sound. They were the surprise package of the day for me. I bought the album 'Cold Tales' from the merch table after the set and it's a great listen.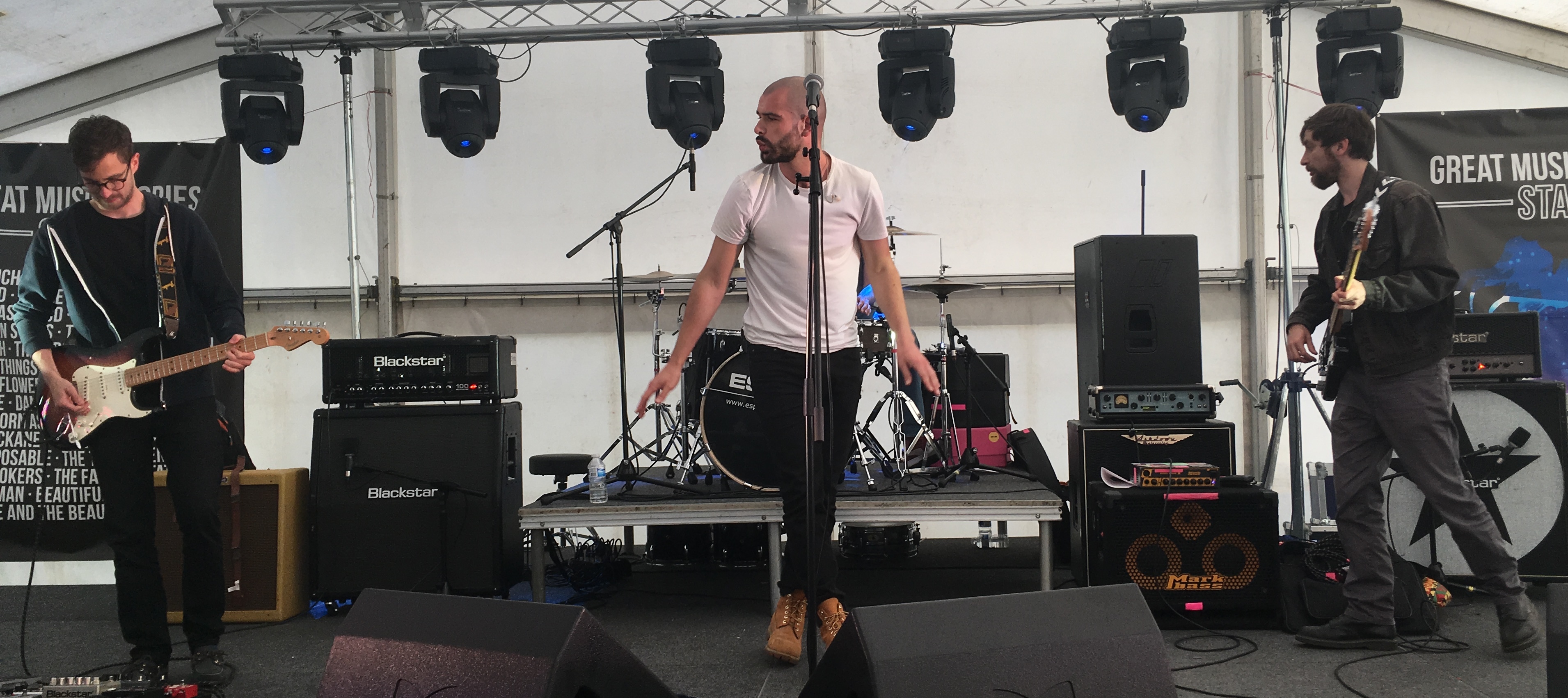 The Fallen State
I didn't know much about this band before coming to WildFire but I really enjoyed their set. Another band that would be at home in the company of the likes of Alter Bridge or Black Stone Cherry, their secret weapon was singer, Ben Stenning. Belying his youth, he worked the audience like an old pro, cajoling and encouraging them to participate more fully in the set. He certainly won me over, and I'll definitely check these guys out again if they play live in this neck of the woods.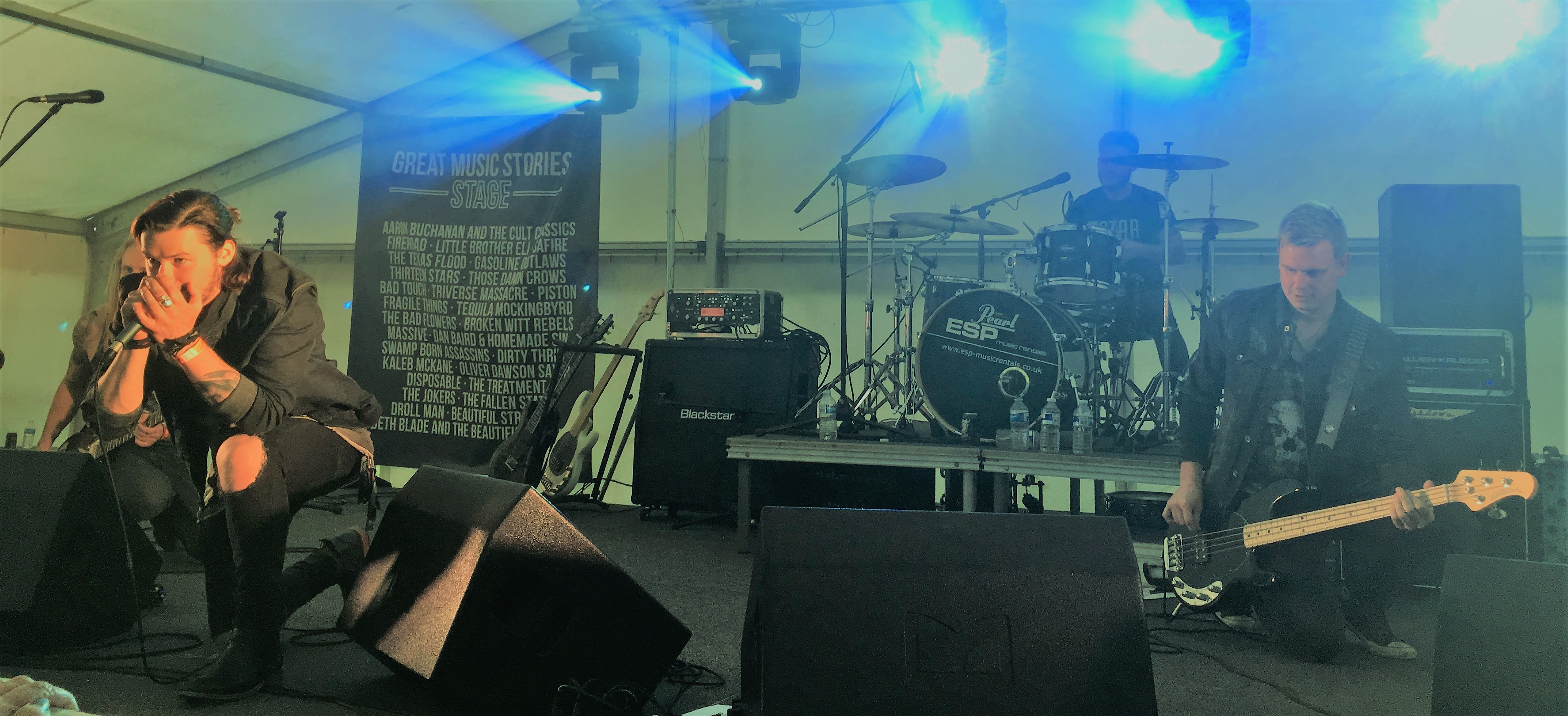 The King Lot
This was the third time I've seen The King Lot and, once again, they delivered a catchy, entertaining set full of harmonised vocals, big choruses and, via new guitarist Jay Moir, some Van Halen-esque guitar solos.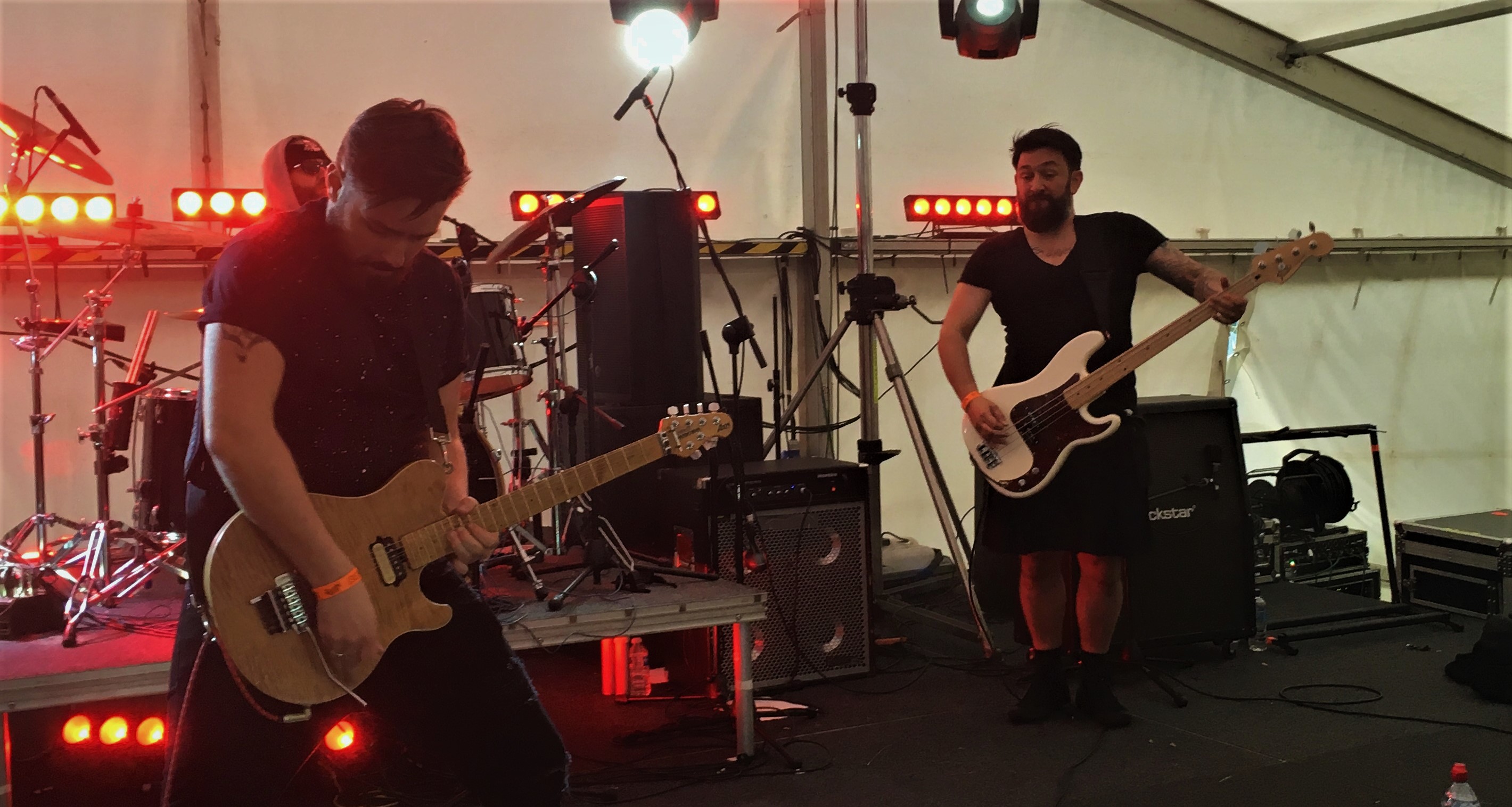 Broken Witt Rebels
These Brummies were one of the bands I most wanted to see in advance of the event. I have their EP Georgia Pine and really like it. Live, they play a soulful brand of blues-rock but, what sets them apart from the crowd, are the incredible vocals of singer Danny Core. He reminds me of Terence Trent D'Arby, and there's so much grit and emotion in his voice, it sounds like he's dragging it all the way up from his boots and pushing it through a cross-cut shredder on its way out his throat. Utterly spellbinding and these boys are destined for greatness.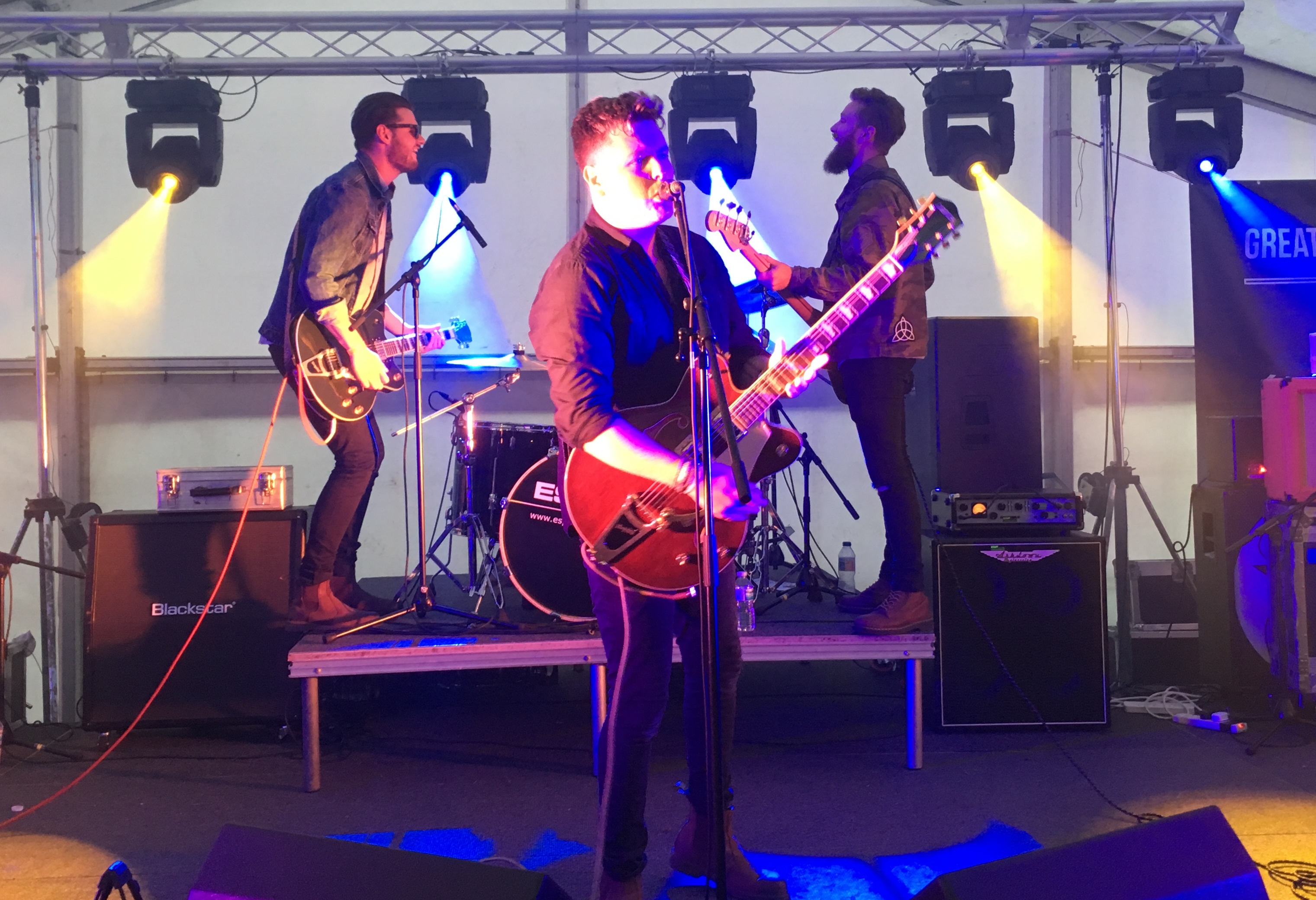 Toseland
I've now seen Toseland three times and each time they've delivered a slick, tight, tune-laden set. James Toseland has real star power and I won't be surprised to see this band reach far greater heights in the next few years. However, for me, the unsung hero in this band is drummer, Joe Yoshida. He's a dynamic powerhouse and his playing is as central to the effectiveness of their live show as James Toseland's voice.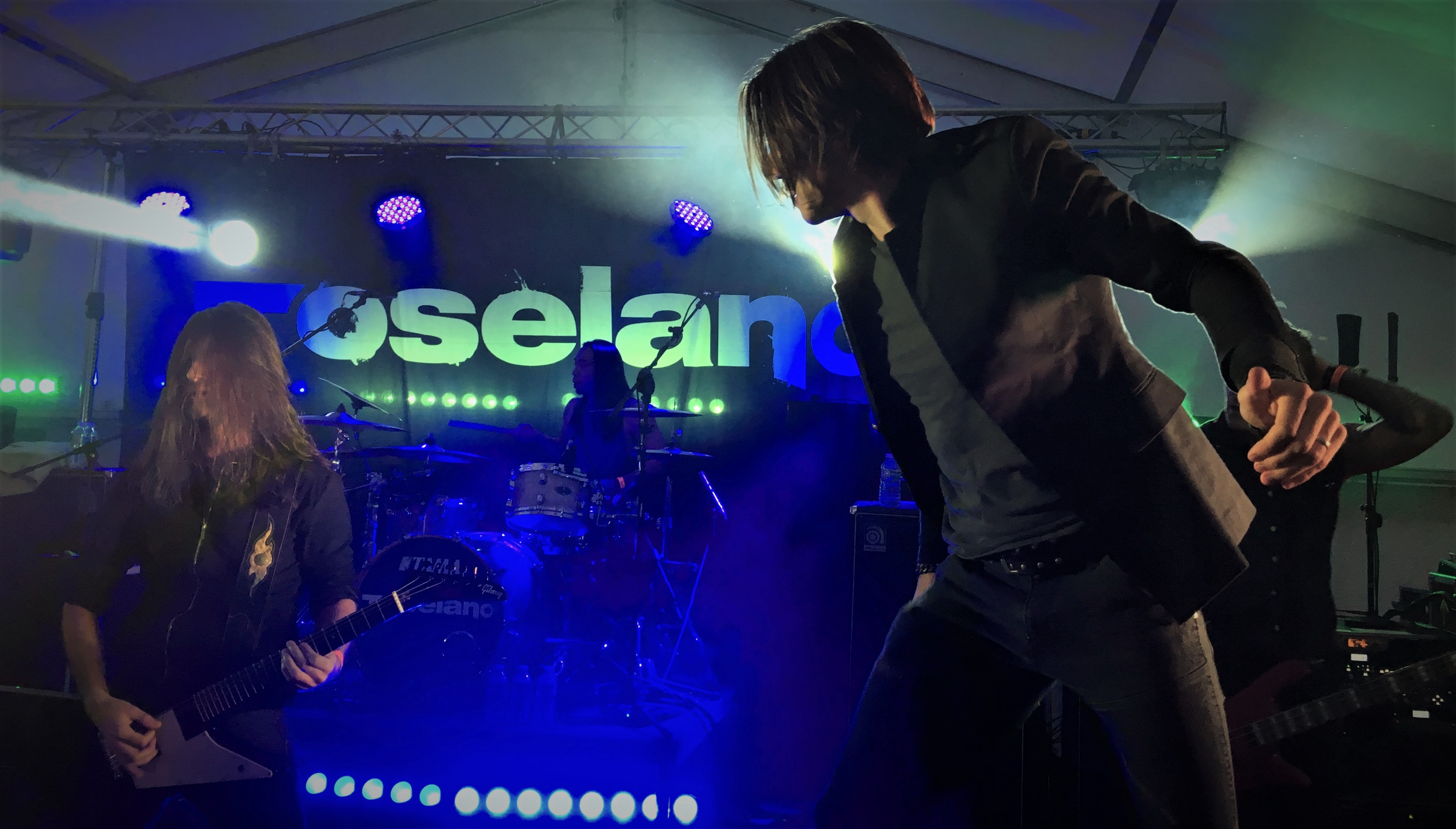 Despite the inclement weather, I was knocked out by how good this event was. The staff and volunteers were all friendly and helpful, the food options were decent and affordable, and the general atmosphere was great. On the whole, the sound was excellent, despite the challenges of dealing with so many varying musical styles and band line-ups. The staging meant you always had a great view and I often made it to the front row. The back-to-back running order was a real boon, and the compact size of the arena meant you were never sprinting about trying to reach the next band. It also ran with military precision and a minimal number of technical hitches.
I have to admit that it was a long day on my feet. We arrived at 11.35am on the Saturday and left at 12.45am on the Sunday morning, and I only sat down once to eat at around five o'clock, for about ten minutes. However, this was as much a testament to the strength of the line-up, as the lack of seating.
All in all, it was superb and, hopefully, I'll be back next year. If you can make it, I would highly recommend it, and some early-bird tickets are already on sale.
Peter Carroll